Discussion Starter
•
#1
•
Hi All,
I have noticed there is not much talk about plasti dip on the forum. Either not many people are aware of it, or it has been shunned!
Anyways, most of my silver trim inside my 207 sport has been scratched and work by phone holders, cables etc... I looked to replace it, and it is cheap enough, but then I stumbled across some videos of plasti dip on the net.
For those that don't know, plasti dip is a paint that sets like rubber with a matte finish, you can apply gloss over the top if you wish. You can get it all colours, people do their car wheels, trim, even their whole car in some cases. Once it sets, it is fairly durable, however if you decide to, you can peal it off!
So i took the plunge and bought an aeresol can 400ml in red. I'm going to try and add some detail to the car with red, not loads, just small subtle bits that don't look to tacky.
So to start with, I sprayed the trim last night with 5 coats of plasti dip. I have a before photo of the trim, and a photo just after the 4th coat (its still wet, hence the gloss look.)
Would love to hear feedback on how it looks, if its crap, I can peel it off and try something else
When I get home ill put a dry photo up and a photo of how it looks in the car.
Before: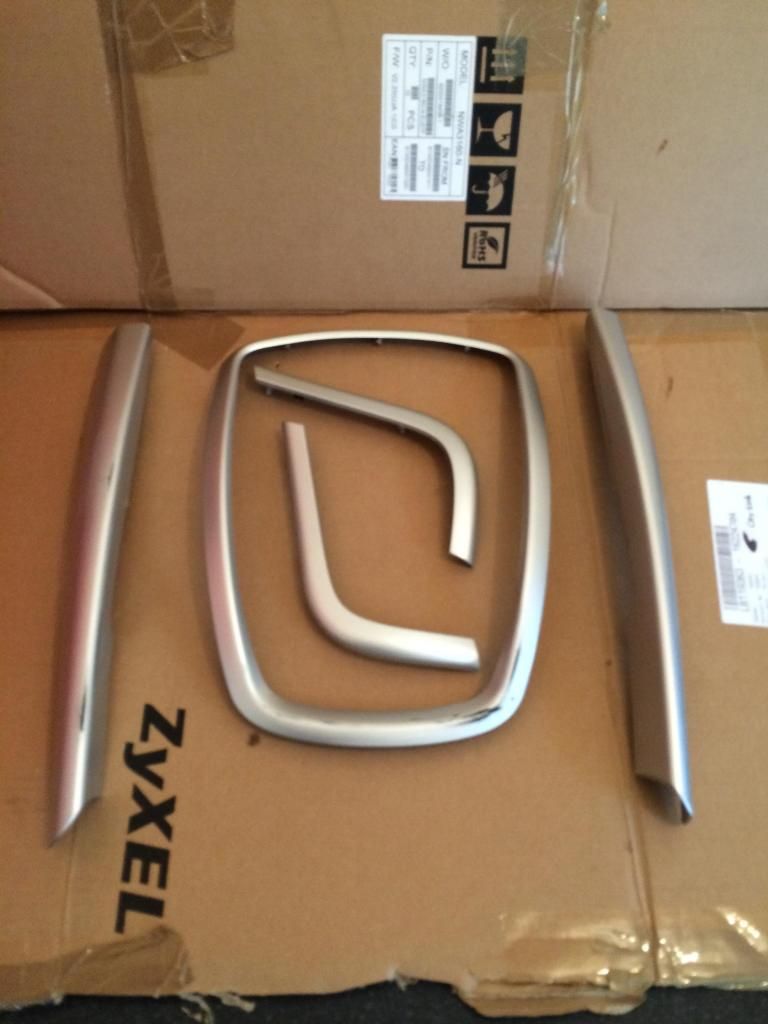 Wet coat: