I recently changed the lower engine mount. As most of you probably know, the whole mounting for the bush has to be removed in order to do this(I know some have managed to do it on the car). The driveshaft has also has to be removed to get the mounting out.
But there is a simpler solution..
Powerflex makes a bush(70mm) for Peugeot 306 that fit perfectly,
and this is easy to fit with the mounting on the car.
Powerflex part number: PPF50-306R(R=Diesel)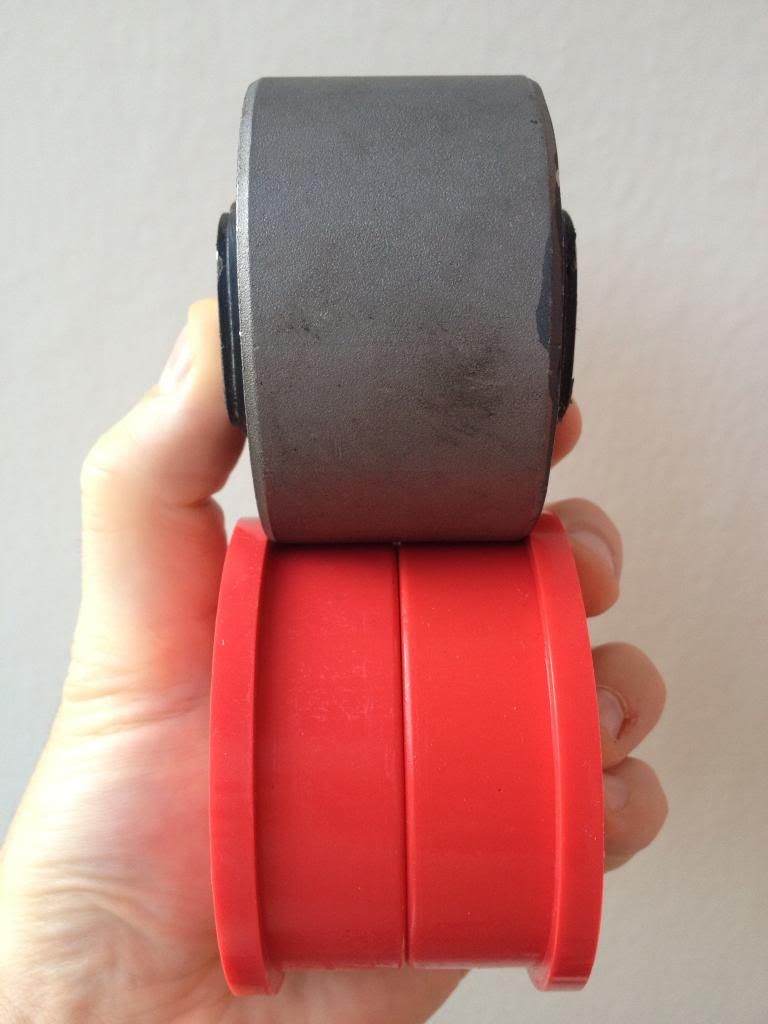 Orginal Peugeot bush VS Powerflex bush
Hope this can be useful