Hi everyone.
I have a 2006 Peugeot 407 SW 2.2 Hdi Fap 170
After cleaning the bottom of the engine I started the car and checked were the oil is coming from. After a while I could see oil dripping from a hole in the area between the engine and the transmission. See pic.
Any idea were it could be coming from?
My own guess would be the "Rear main seal" but would like to hear if anyone got a better bet or idea, as it looks like a big job to get in there.
Kind regards,
Christian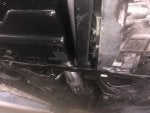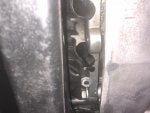 I believe the rear main seal is number 9 on the diagram?