I was fitting a new wheel arch liner yesterday. The usual type of mounting parts:
with the cross shaped centre pin were useless. Even new ones weren't gripping it.
Luckily I had a pack of Ebay replicas similar to these: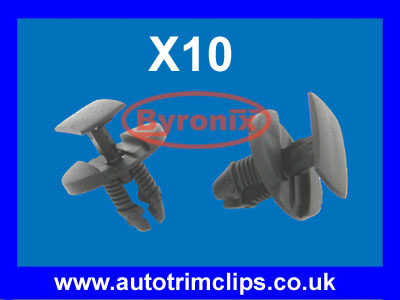 and these were without a doubt far superior. There is no rattle or movement in the liner whatsoever. The ribbed part of the plug really grips better.
So if you have a rattly or loose fitting one, I can highly recommend these, I'm now going to replace them all.
I'm hoping to sort out a deal with an Ebay shop for forum members, I'll post the details when something is sorted.