Coming home from work last night the EML came on and the anti pollution legend too.I thought the car had been a bit rough driving home,but thought I was imagining it. I got home and b#plugged my bluetooth scanner in ( aint got PP sorry. ) PO192....fuel rail pressure sensor low.... bugger. I spent a bit time on Google and thought..." here we go,loads of frigging money I ain't got."
A bit more research and one guy has spent a lot of money and still hadn't got his fixed and it turned out to be chaffed wires. After I sorted my cooling fan issues,again dodgy wiring I thought I'd have a look at the wiring.
I found the fuel rail sensor and followed the wiring down and noticed a big yellow connector hanging quite loose under the fuel filter. I also noticed the outer casing was chaffed through and could see bright copper wire resting on part of the engine. I removed this wire from the plugs and repaired it,cleared the faults and 30 miles later the car is running very well. Loads of power and no engine light. ( I did clear the light last night,but it came back on after a mile )
The bare wires that were causing the problem.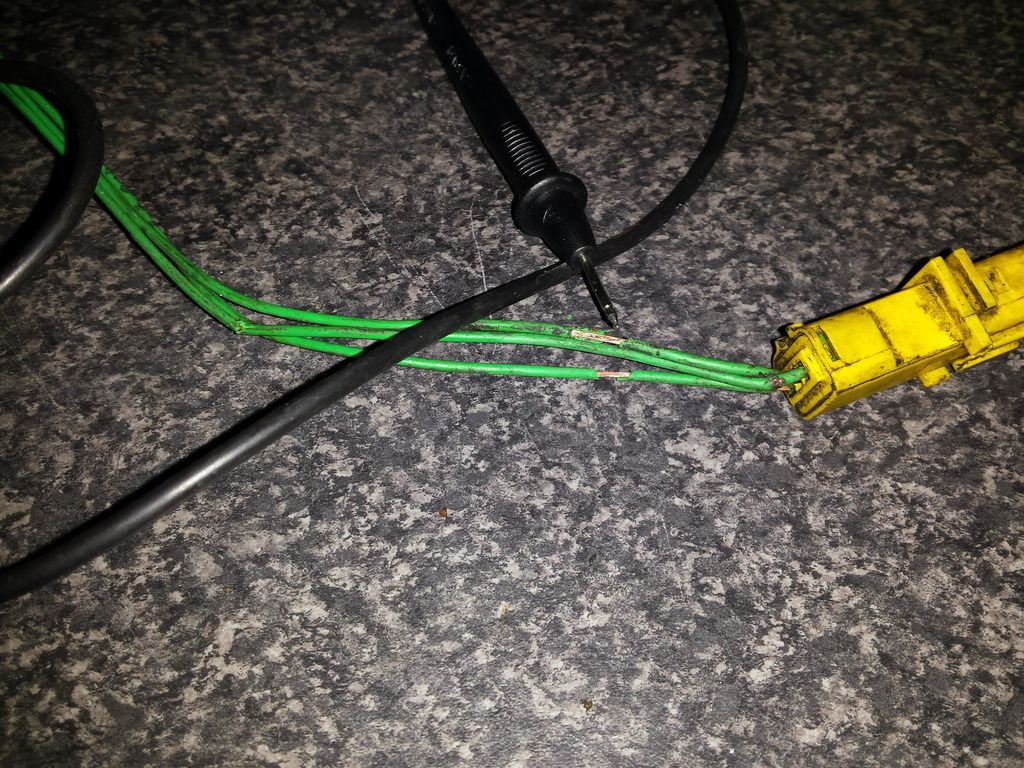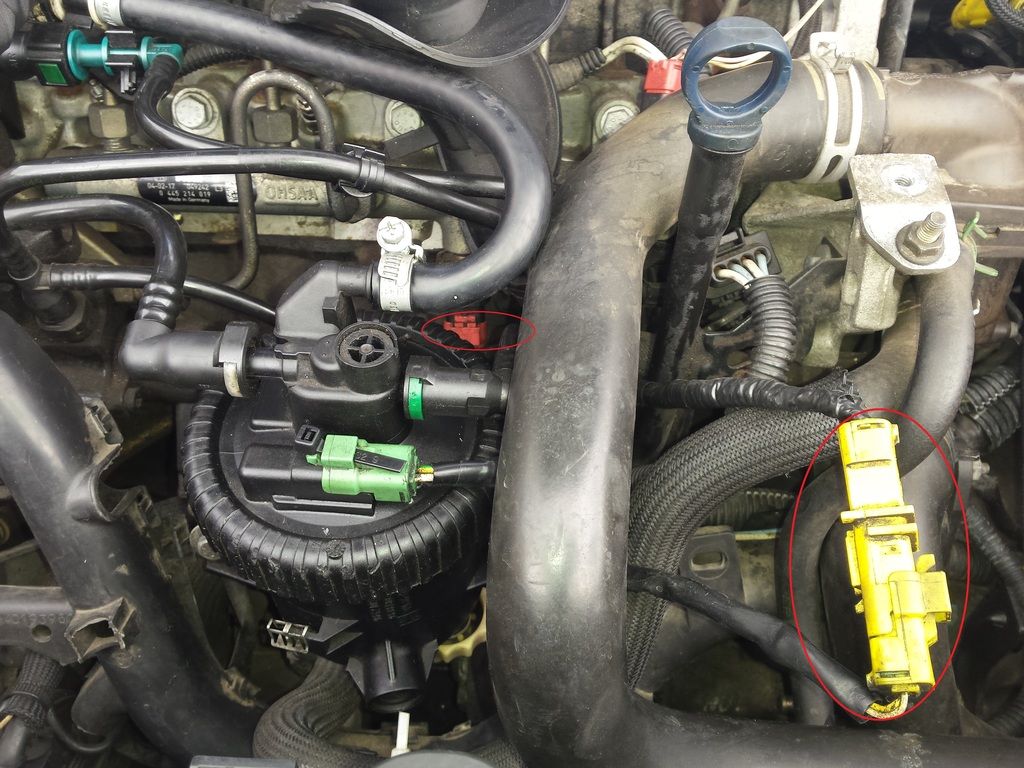 The yellow plug wire relocated so you can see it...I'm gonna make sure its safely attached and when you look at the top of the fuel filter,the red circle is marking the fuel pressure sensor. The other end of the yellow plug wire goes into this.
Moral of the story.....check the basics first, ( Gibbo and others constantly tel lus this )don't throw money at things.I'm ther worst culprit for this,but I took my time last night and checked things through first.
Hope the pics and description aren't too vauge.