Discussion Starter
•
#1
•
Hi,
I've got an injector completely rusted into the sleeve of cylinder 4 (furthest from the gearbox).
I've tried everything to get it out - slide hammer is getting warped from the abuse it's taken, soaked in various things for several weeks, eventually I welded threaded rod onto the bit of the injector that did come out and tried to use that to pull out the bottom 2 inches. Eventually it stripped the thread. the bottom piece is truly stuck in there.
The sleeve also hasn't moved. Looking at cylinder heads, if I remove the rocker cover and camshafts, is it possible to access and remove the sleeve from there? Then I could just replace the injector and sleeve, and hopefully not have to replace the entire head.
Judging from the pictures it looks like it should be possible, but has anyone been in there and done it?
I've read/seen a few things about people removing and refitting them, but it's always been with the cams on just pressing or tapping it in.
What is actually holding the sleeve in place? Could I expose it, freeze it with spray, and then tap it side to side to tease it out?
I think my arrows are actually on the wrong end, but you get the idea!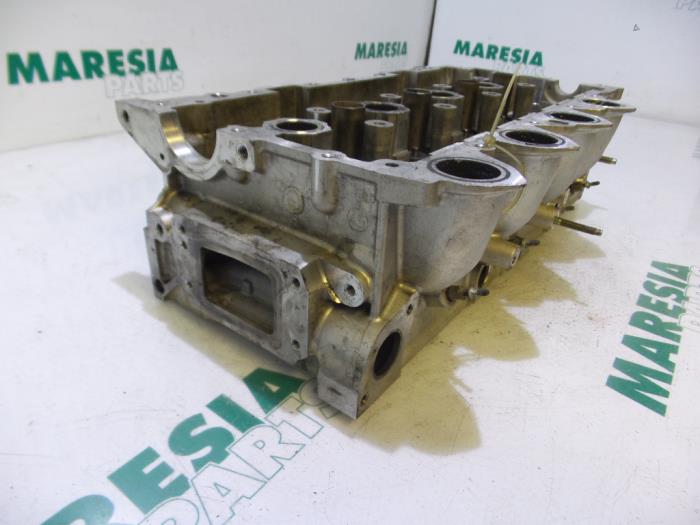 Any help would be much appreciated. Thanks