92bhp standard.
Its not been too hard to be honest, for starters theres the clutch which has to be upgraded (helix clutch - although its a bit stiff, keeps snapping cables), some serious mapping, fmic setup and boost adusted, then water/methanol and straight through exhaust with just one free flowing box to keep the noise levels down.
Not really much upgraded apart from the above, the main increases were the mapping which i didnt have a part in playing with as i tend to leave the mapping to people who know what they are doing - especially with this amount of power.
May 2009 issue of Performance french car magazine (one with the v8 twingo on the cover), have a nosey on page 78 which is readers rides, you want chris millars 306 hdi dturbo.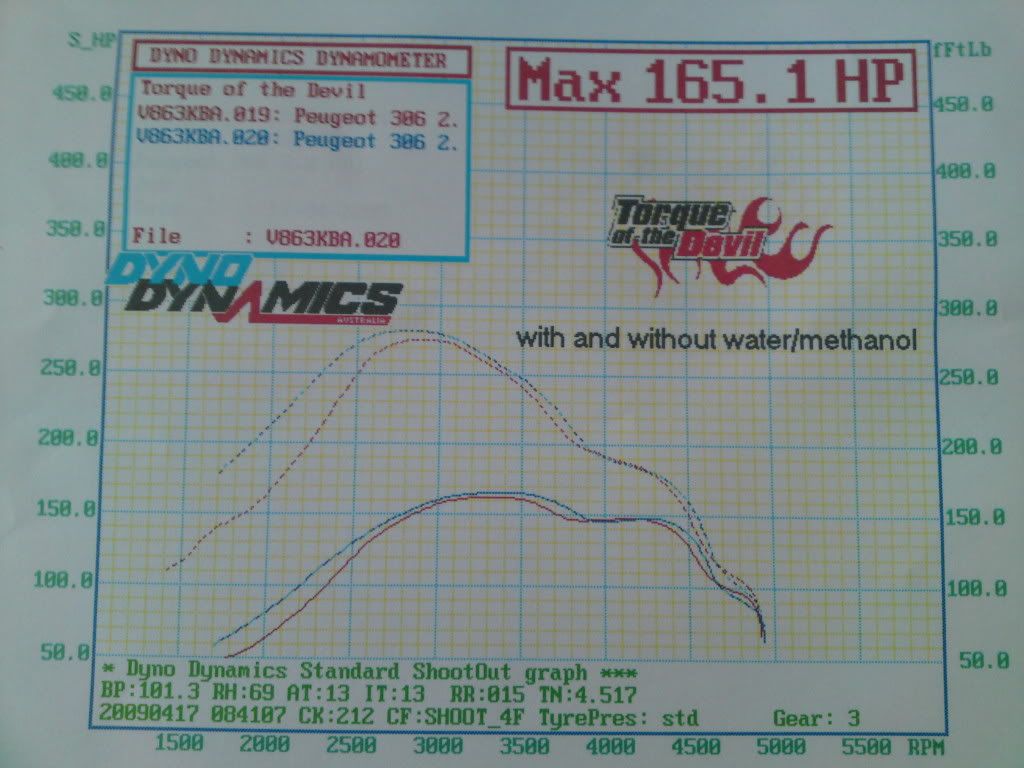 Bottom two lines are BHP, top two are torque, the water/methanol doesnt really make much difference in this instance, mainly due to the size of the intercooler, and also the engine in the van would be a hdi110.
Also, the drop in torque is a bit of a pain, thats down to the MAF sensor being damaged - obviously this causes a lot of smoke too, if the MAF was fine you could expect the torque to pull round to about 3500rpm before it starts to drop off. This thing genuinely spins up in 3rd gear, 4th just gives clutch slip.