The regulator is £125, and I can get the recon pump for £250 so unless someone can persuade me that it's a likely fix I'm not keen to replace the regulator on its own. Since the error reports its not able to meet the pressure demand, I can see the regulator open @ a certain % and the fuel pressure doesn't match the reference pressure then I guess:
* either the pump is not supplying the fuel at the correct pressure. (which wouldn't really make sense since the car is running ok and it's a linear delivery related to engine RPM).
* the regulator is not opening or is sticky. (which might explain the pedal lag).
* the pressure sensor is defective. (which could also explain the pedal lag).
Not done any live data, the car has driven fine at all revs since replacing the EGR. Very confused. I have cleared the regulator pressure fault prior to replacing the EGR suspecting it was a spurious error and it has only just returned.
Here's the other thing, if I did go ahead and replace the pressure regulator, is it 7 or 8 on the following diagram, or should you do both?: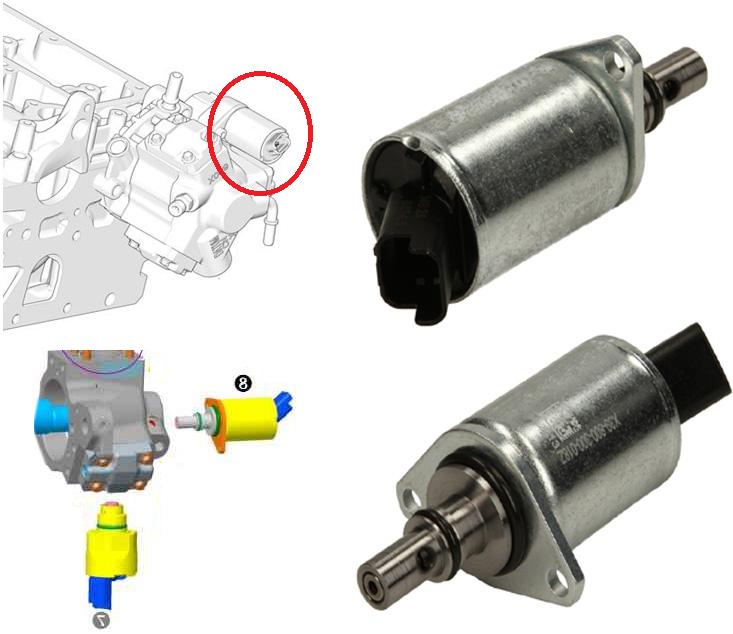 Edit, I just realised part 7 is the inlet metering valve, so surely if it was a fuel sender issue that would be flagging a problem? Or is that the inlet of the common rail? I.e. the common rail doesn't have it's own pressure sense?