Hi have now given up sourcing this part here in Norway.
It's all about the water solenoid that is not working anymore. I'm not really sure what it does (do any of you know?), because I indeed have a manual thermostat in addition to this valve.
But it is throwing a fault code, and I could do with a new one.
Seen in this pic: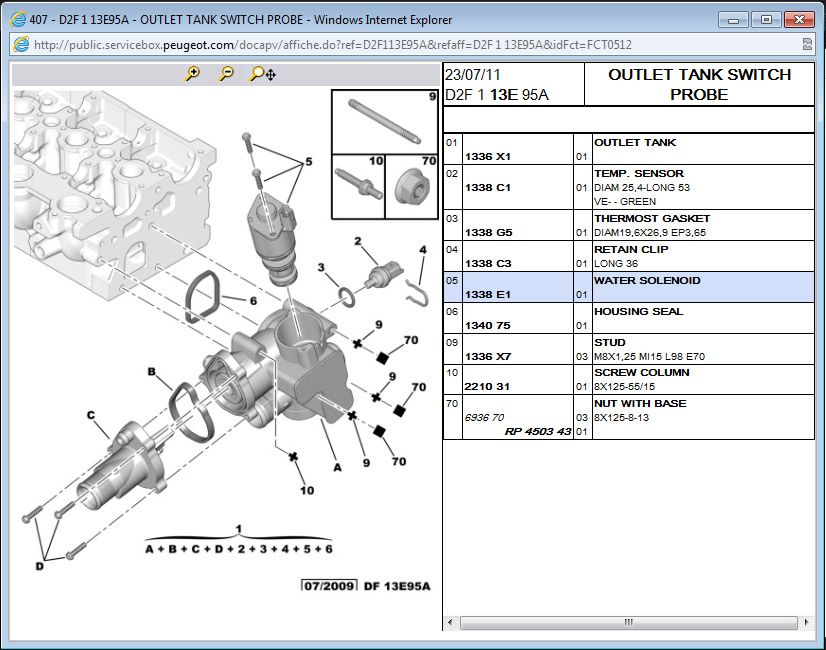 The only problem is that it is not avaliable anymore, and servicebox since I took this screenshot has changed, telling me to buy the new type thermostat housing which do not use one of these electrovalves.
So they solve it by fitting new thermostat housing, two new rubber hoses, and one plastic clip that I can put the left over wire-plug into to keep it from hanging freely in the engine bay.
This solution is not going to get my fault code go away, hence I would like to try to source this part from the UK.
Can any of you guys working at a peugeot dealer look up this part number to see if there is some dealer in the UK system that has one left over in stock?
Thanks for any help