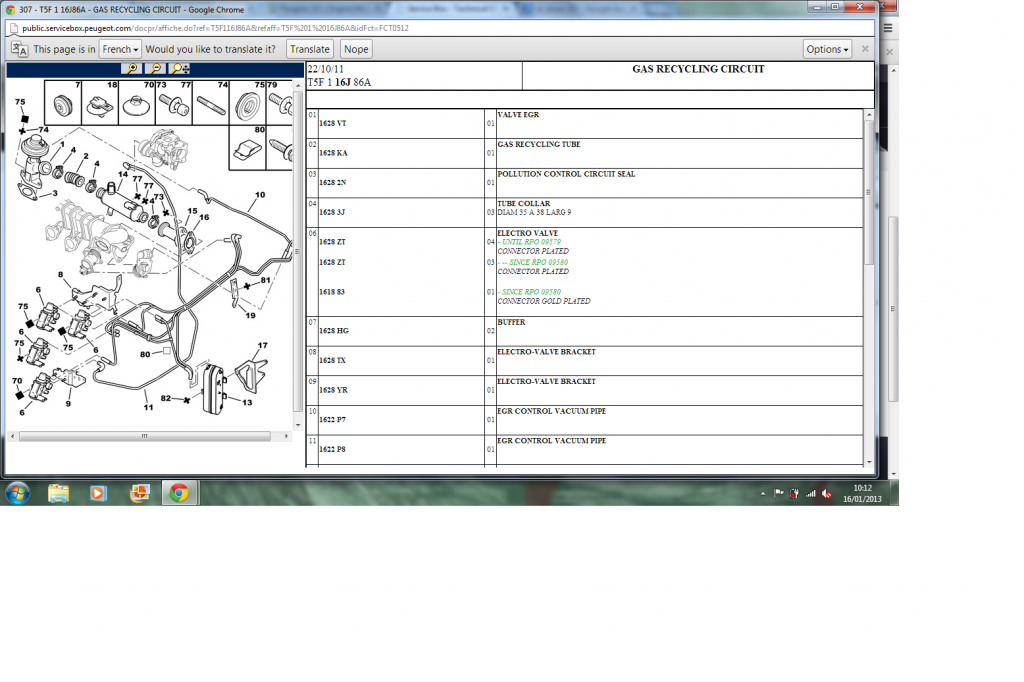 This image is from servicebox. It's for a 110hp HDi, You can see the EGR valve on the left near the top. On the 90hp engine It looks the same and also appears to have a vacum hose connected to. I have heard that some have elctrovalve's but I haven't seen one. I have the 90hp too and was considering disconnecting/blanking off.
My understanding of the EGR valve is as follows (It's probably wrong and I apologise if it is);
EGR - Exhaust Gas Recirculation system, When the car is at idle the EGR valve allows used exhaust gas to recirculate in to the cylinders, this gas is mostly inert. If each cylinder is 500cc and 250cc of that cylinder were made inert only 250cc of usable air and half the fuel would be required for the cylinder to still operate. Unfortunately less fuel means less power, so as you put your foot down to drive off the EGR valve stops the exhaust gas from recirculating, allowing the cylinders to once again operate at full potential.
The up side of this is that you use less fuel when idling (traffic jams etc) and it produces less exhaust fumes in to the atmosphere.
The down side is that diesel exhaust gas is dirty so not only do you have more equipment to go wrong but now your filling that equipment, your intake and engine with carbon.
The EGR valve is located at the back of the engine on the UK driver's side, it's under the window so you will have to remove the plastic trim under your window for access (you'll have to remove window wipers too).
CAUTION - once you remove the trim from the window it is very easy to apply pressure to the bottom of your windscreen and crack it (got the t-shirt)