The glow plug change have now officially gone tits up.
I got the Haynes and thought I would do it as described there to gain some more space and comfort as I really found it was just too tight to change them without removing stuff. (At least as long as I've never done it before and don't have a feeling of how to do it).
So started off removing some stuff at the rear right of the engine.
Everything going quite ok until I was to undo the EGR cooler? elbow that was fastened by two 10mm nuts (M6 threads).
The first one broke the stud off straight at the flange of the elbow, and the other nut rounded off, so it ain't possible to get the elbow off, and it's not fastened properly anymore either, so I think engine out is only possibility to fix it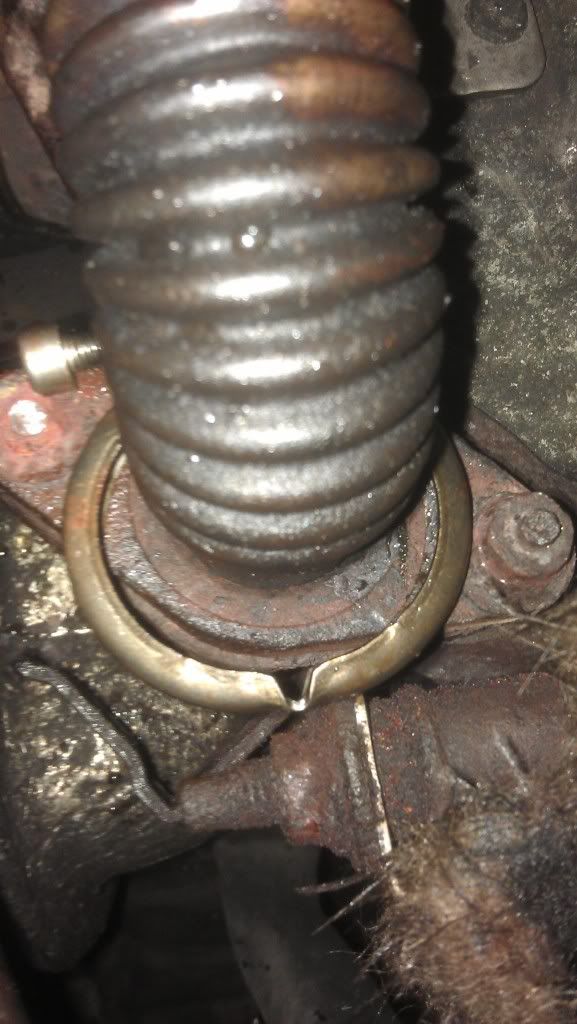 So that's a real fuckup. I'm now considering to get a cambelt kit with waterpump, and new headgasket also, and just take the whole engine out. I really hate working in tight spaces, on the 407 you actually need to sit on top of the front bumper/engine, really annoying.
I even think I might get a new headgasket, and get the valves and seats reground at the same time so I'm sure it will be a good engine for some time. I suppose the glow plugs also will snap inside the head, so I can just set my mind to head-off mode in the first place I guess.